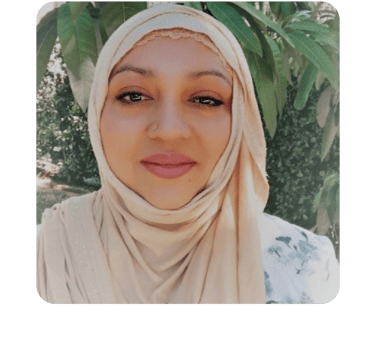 Ensuring that our oncology nursing team is always providing thoughtful and knowledgeable responses for the callers who contact our Cancer Support Team, Firdos really is at the forefront of the remote health service revolution. She considers it an honor to be where medicine is going, continuously learning about the rapidly evolving technologies and treatments in this complex field while growing alongside our team through this extraordinary time.

What else does she do for AccessHope and outside of work? We wanted to know! So we asked:
What are the primary responsibilities of your role as our Lead Clinical Specialist Case Manager?

I train and coach our nurses to offer our callers the best possible cancer resources in their workflow. I also monitor our nurses' calls to find out how they're supporting our callers, redirecting them while providing coping strategies, and making their cancer journey just a little more navigable. By monitoring the calls, I can continuously ensure that our nurses are addressing their questions, whether on cancer, treatments, or side effects, with the latest information to help them feel as safe and comfortable as possible.
What does a typical workday at AccessHope look like for you?
Our Cancer Support Team nurses start each day with a huddle, where we discuss the team's current needs and concerns, and any changes that are being made to improve our services. We also go over the documentation that our nurses generate of their calls to review service quality and continuously enforce consistency and accuracy across all of our interactions with members. I additionally attend several meetings with our company's leaders to discuss developments at our company and the workflows within our department—to ensure we're offering the services that deliver the highest benefit and value to our callers.
What's your favorite way that you contribute to the community as a nursing professional?
I love that I'm in the position to be able to offer comfort to those in our community during an extremely challenging time both emotionally and physically. It gives me great pride in knowing that I've given them at least a little relief, clarity, and peace.
What do you believe is your biggest contribution to the fight against cancer?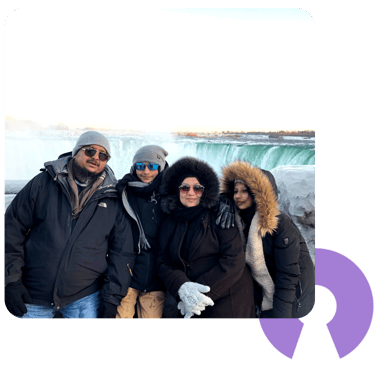 As a Clinical Research Nurse and a Certified Clinical Research Professional, I've been able to take part in clinical trial research that has helped many become cancer survivors.
What's one fun fact about yourself?
I love to hike our local mountains; and culturally, I can do great Henna designs.
What's your favorite quote or motto?
Always try to be good and do good; it will give you clarity and peace in your heart.