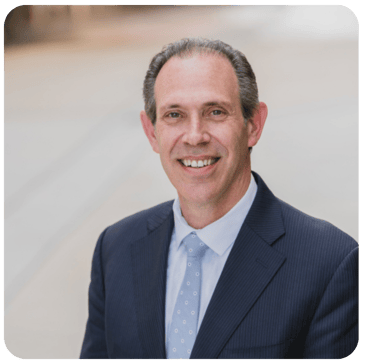 Like so many families, Dr. Sachs' family has been touched by cancer, which changed their lives forever. The experience ultimately motivated him to join AccessHope—to proudly and passionately join in the fight for a world without cancer.
His work for the mission- and vision-driven company helps increase access across the country to quality cancer expertise while addressing social determinants of health. To keep up his energy for such important work, he also finds balance outside of the office in recreational activities such as exercise and reading.
We wanted to know more about how Dr. Sachs got to AccessHope, how he feels now that he's here, what he does for the field, and a bit about who he is, so we asked him these questions:
What was your first position in the healthcare industry?
I started out as a medical student in Chicago, and progressed through residencies and fellowships. My first postgraduate fellowship position was as a staff surgeon in San Francisco.
Why did you decide to become a physician?
I just wanted to positively impact people's lives and felt that the most meaningful way to achieve that was to help support them through their medical needs.
What do you believe is your biggest contribution to the fight against cancer?
As a surgeon for 34 years, I took care of so many people by surgically removing their cancer, so they could live happy, healthier, and extended lives. That has been a great honor.
One of AccessHope's brand personality traits is rebellious because we're recreating the established notion that people need to physically go to a cancer center to get leading support. How do you feel, personally, that we rebelliously approach cancer?
AccessHope doesn't accept the status quo—that, in itself, is rebellious. We're always questioning the current state of healthcare delivery and challenging ourselves to make access to cancer expertise better.
How have you seen social determinants influence cancer diagnoses and access to high-quality care?
Many people living with cancer don't have access to the transportation, monetary support, and healthcare benefits they need to obtain the highest-quality care for their disease. They may be able to get to a community center, but they can't access the highest level of expertise from a National Cancer Institute (NCI)–Designated Comprehensive Cancer Center. Today's digital environment and platforms enable AccessHope to expand its reach to these people, regardless of their ZIP code—whether they're from a small town in South Dakota or a large city like Los Angeles.
How is AccessHope working to reduce cancer health disparities in racial, ethnic, and other underserved populations?
We're offering remote cancer expertise across America, expanding our geographic reach through select partnerships with NCI-level institutions. Our services are available to employees at all levels of their companies—brought to them where they are, without requiring an ability to travel or referrals to the top cancer doctors and hospitals. That's only the beginning—one day, we hope to support those diagnosed with cancer internationally, through employers both big and small.
What's your favorite quote or motto?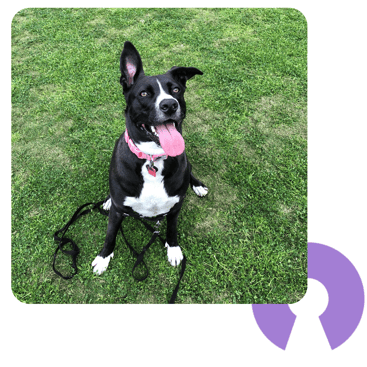 "My goal in life is to be as good as the person my dog already thinks I am."
What do you enjoy doing when you're not working?
I love exercise, particularly indoor cycling. I also take my dog out for multiple walks a day.
What's your favorite movie, book, or podcast?
My favorite book is The Good Earth by Pearl S. Buck.
If you could travel anywhere, where would you go?
The Amalfi Coast in Italy, or Greece.