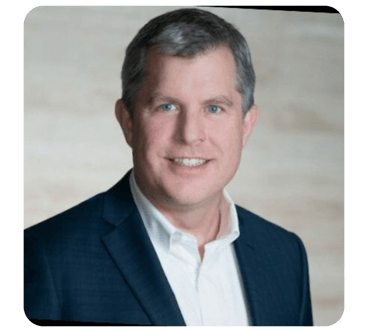 Steve has always enjoyed thinking about how end users engage with products, asking questions such as, "Can we develop products and services with real utility?" "Would my wife or neighbor want to use the system?" and "How can we keep this simple?" Products and services in the healthcare space often face many obstacles to adoption, but Steve is committed to driving solutions that break through the legacy barriers and bring critical cancer knowledge to employees and physicians when they need it most.
We wanted to hear more about Steve's choice to work with us presently, his future plans for the company, and a little about his past personally, so we asked him these questions:
Why did you choose to work for AccessHope?
I believe in the services. If one of my family members received a cancer diagnosis tomorrow, I'd be contacting AccessHope immediately. The fact that this type of service can be available at scale is just amazing.
I also wanted to work with people across departments who are the best in the industry at what they do. It's been so much fun learning from them every day. I feel like I'm bragging when I tell people where I work. I'm here because we can impact people's lives. In some cases, we can help save lives.
What do you hope to achieve for AccessHope as a company?
AccessHope is impacting many people's lives in critical moments. As we expand, we help move more people every day—whether it's 2 or 2,000—toward the best cancer knowledge in the world. I'd like to help remove any barriers to the services that AccessHope offers to people on a cancer journey.
What do you hope to achieve for AccessHope's customers?
The information we provide supports people with cancer, helps treating physicians, and often lowers the overall cost for the party responsible for paying. The biggest win would be if greater access to the latest knowledge starts eliminating cancer as a top cause of death and leading healthcare expense.
How do you believe you'll contribute to the fight against cancer?
I have a lot of experience in building simple solutions that address complex problems. By keeping the focus on our customers, we'll be helping community-based physicians access the latest knowledge to do their job to the best of their ability, helping employers take care of their employees, and helping members benefit from vital education and support. The easier we make it to use our systems, the more people we can impact.
What's your favorite quote or motto?
Can I provide a few? "Happiness is wanting what you have," "Most false steps are from standing still," and "You steer the boat down the river. You can't change the path of the river." These properly sum up my approaches to work and life—the last one is what I tell myself after I talk to my 16-year-old son.
What's one fun fact about yourself?
With aspirations to become a radio DJ, I recorded a monster truck commercial when I was 18. It boomed, "Fire-eating, monster-breathing trucks, trucks, trucks." I made $100 and thought I was going to be a millionaire. Despite many attempts, however, that was both my first and my last success as a paid entertainer.